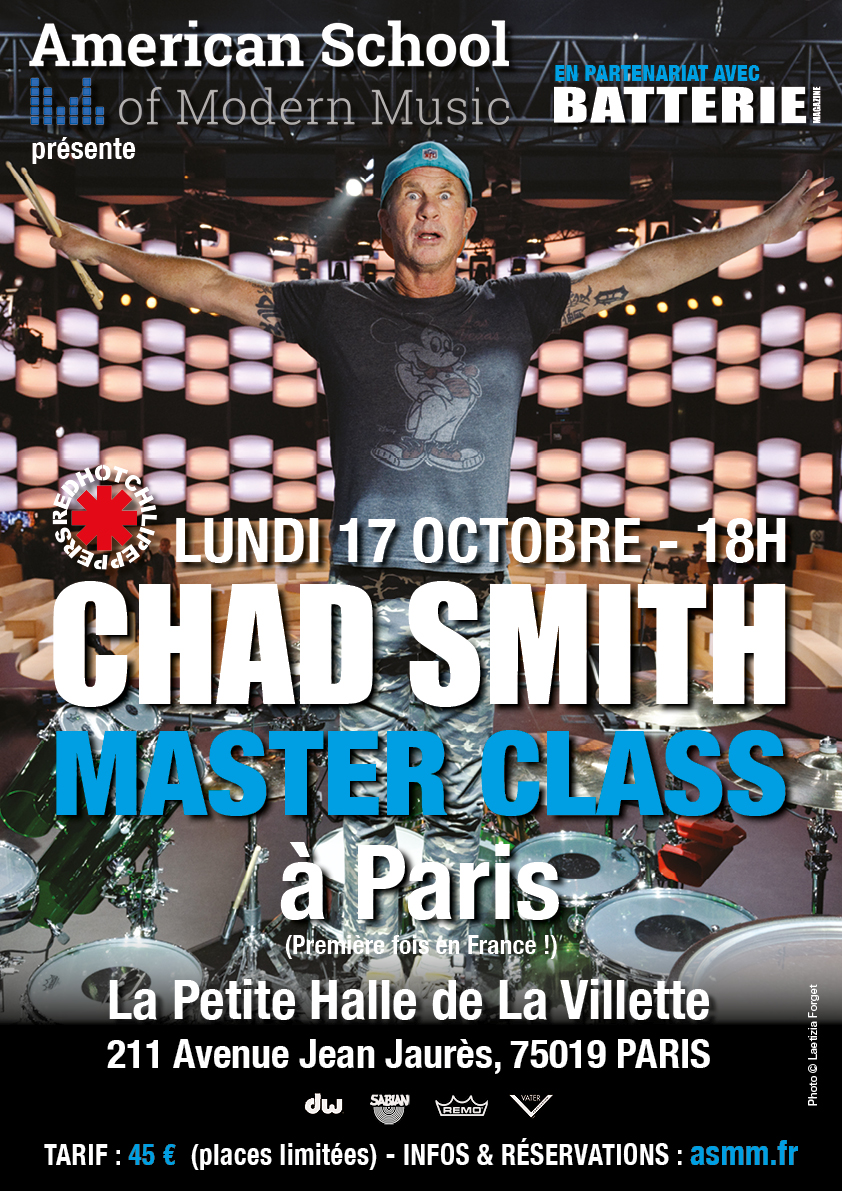 Chad Smith Master Class à l'American School of Modern Music
L'American School of Modern Music a l'honneur de présenter en exclusivité la première Master Class Française du batteur mythique des Red Hot Chili Peppers en partenariat avec Batterie Magazine et la Petite Halle de La Villette.
RDV le 17 Octobre pour cet événement exceptionnel qui se tiendra à la Petite Halle de la Villette.
Les élèves peuvent nous contacter directement (info@asmm.fr) pour profiter d'un tarif spécial.
Billetterie: https://www.billetweb.fr/masterclass-chad-smith