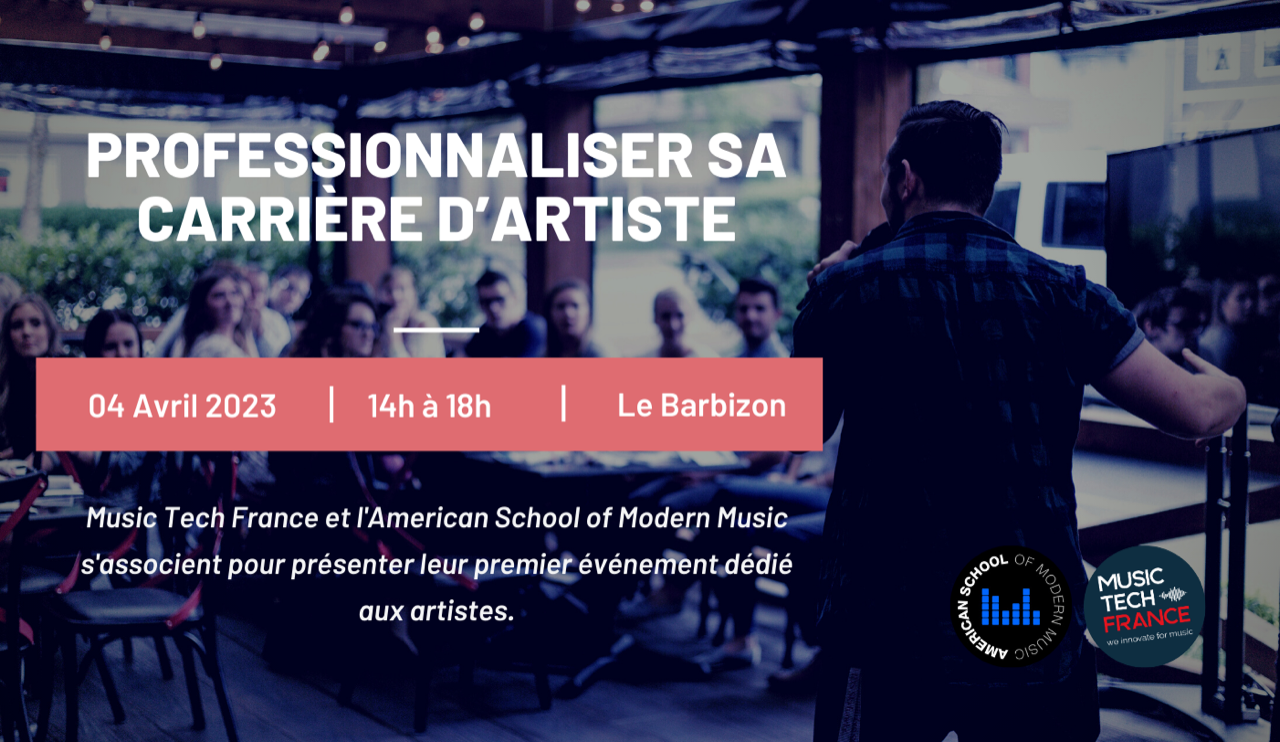 Conference "Professionalize your career as an artist"
MUSIC TECH FRANCE AND THE AMERICAN SCHOOL OF MODERN MUSIC ARE PARTNERING TO PRESENT THEIR FIRST EVENT DEDICATED TO ARTISTS.
Music Tech France and the American School of Modern Music are joining forces to present their first event. Join us for an afternoon dedicated to service solutions for artists, best practices for launching and setting up a professional musical activity without being overwhelmed. Music Tech France invites you to meet its members to find out how innovation can help artists save time, find dates and benefit from funding. Meet on April 4 at the Barbizon to discover some topics:
HOW TO FINANCE YOUR ARTISTIC PROJECT?
Find the CNM grant managers and some artists who have taken advantage of the aid intended for artists to support and develop their projects. HOW TO OPTIMIZE YOUR COMMUNICATION AS AN ARTIST? Communication and promotion always take more time for artists, who are already busy! We offer support services
HOW TO OPTIMIZE YOUR BOOKING?
We give you all our advice and tips for finding your concert dates, with feedback and the intervention of a booking platform for independent artists.
Register here