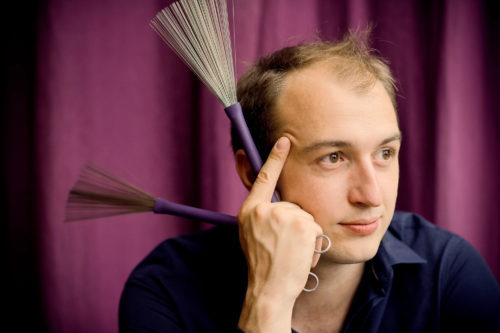 Raphaël Pannier enters the faculty team
The American School of Modern Music is pleased to announce the arrival of drummer Raphaël Pannier to the teaching team.
Graduated from Berklee College of Music and Manhattan School of Music, Raphaël has already recorded more than twenty albums as a sideman and has performed with artists such as Lee Ritenour, Steve Wilson, Bob James, Marcos Valle, Eric Lewis, Manuel Valera, Rotem Sivan, Lage Lund among others.At just 30 years old, he released his first album "Faune" on September 18, 2020 as a leader with jazz giants Miguel Zenon (alto saxophone), Aaron Goldberg (piano) and Francois Moutin (double bass).
Produced by the French Paradox label, "Faune" has already been voted "revelation" by Jazz Magazine.