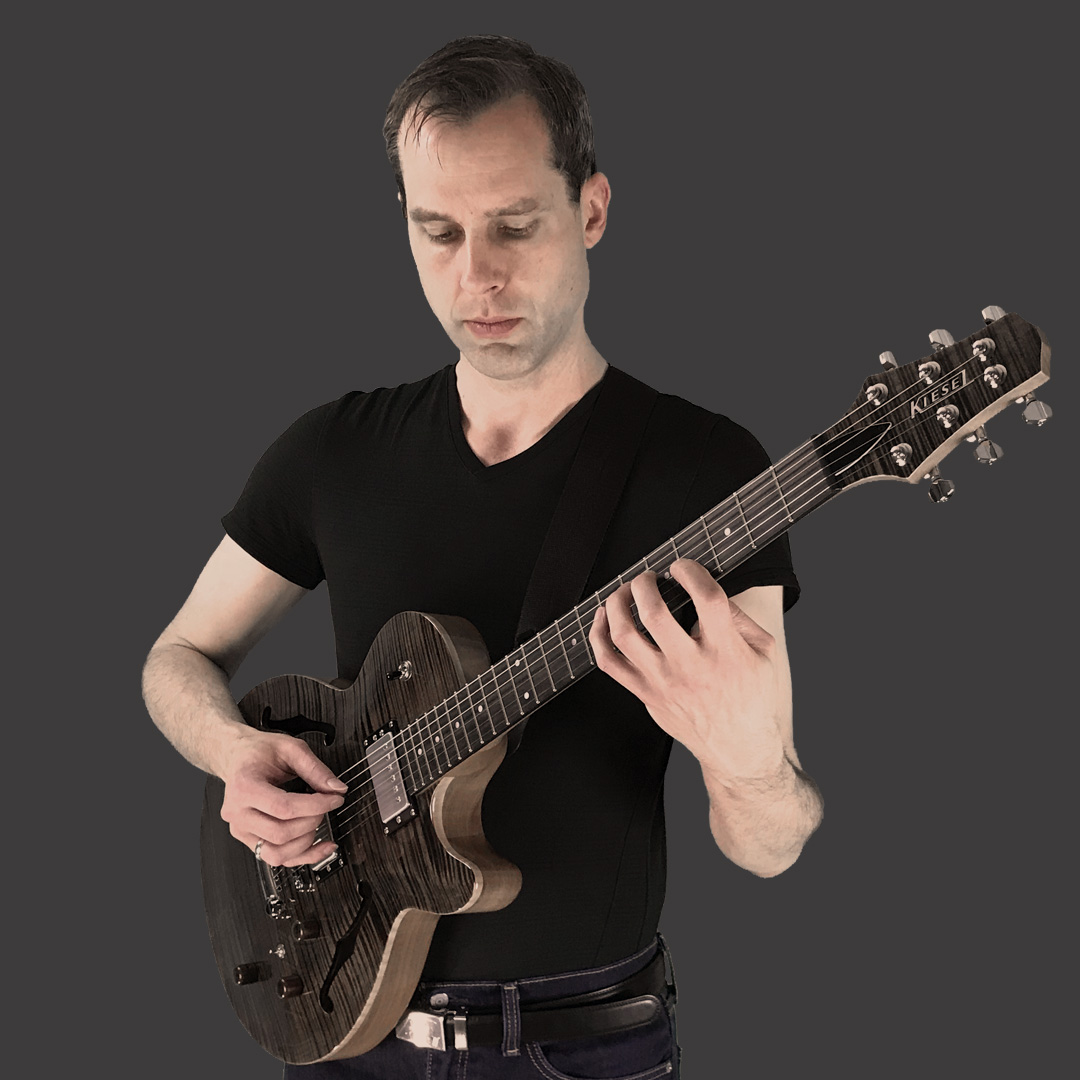 C'est avec un grand plaisir que nous recevrons une nouvelle fois le guitariste Tim Miller en Master-Class exceptionnel et exclusive pour nos élèves toute la journée lundi 14 Mai.
Tim Miller apporte une voix novatrice au monde de la guitare jazz et s'impose depuis plusieurs années comme l'un des guitaristes majeurs de sa génération.
Sa carrière l'a mené de Paris à New York en passant par Boston, où il est actuellement professeur de guitare à Berklee College of Music. Le magazine Guitar Player a qualifié son jeu de « Pure approche mélodique avec un contrôle remarquable, un son aérien,…). La musique de Miller combine une énergie brute avec des compositions qui mettent l'accent sur son approche mélodique.
À Paris, Tim a beaucoup joué avec le batteur Aldo Romano incluant de nombreux enregistrements, concerts et festivals. Il a ensuite rejoint Berklee College of Music ou il a pu enregistrer l'album Sides avec le saxophoniste George Garzone. Il a également joué en quartet et en duo avec Mick Goodrick.
En 2005, Miller a sorti son premier disque en tant que leader « Trio », qui a reçu une acclamation critique puis son deuxième disque dans la foulée « Trio Vol. 2 » et tout récemment « Trio Vol. 3 »
Tim a notament joué avec Paul Motian, Randy Brecker, Mark Turner, Terri Lyne Carrington, Gary Thomas, Gary Husband, George Duke, Chris Cheek et Keith Carlock, Dweezil Zappa, …
Il a également co-écrit Creative Chordal Harmony for Guitar: Using Generic Modality Compression avec Mick Goodrick en 2012.
Il sera accompagné pour l'occasion par notre professeur Nelson Veras.