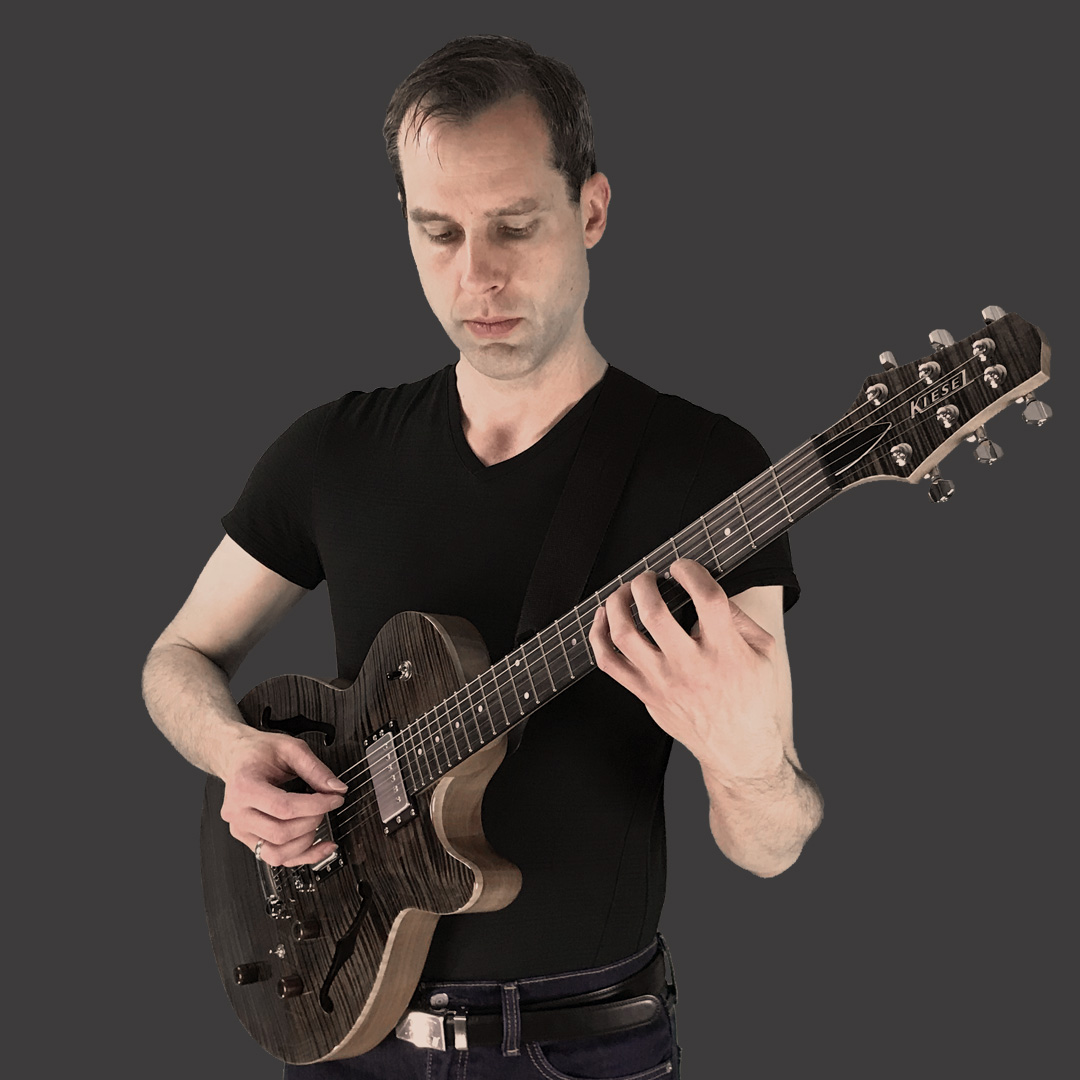 It is with great pleasure that we will once again welcome guitarist Tim Miller in an exceptional and exclusive Master-Class for our students all day Monday, May 14th.
Tim Miller brings an innovative voice to the world of jazz guitar and has established himself for several years as one of the major guitarists of his generation.
His career has taken him from Paris to New York to Boston, where he is currently a guitar teacher at Berklee College of Music. Guitar Player magazine described his playing as "Pure melodic approach with remarkable control, airy sound, …). Miller's music combines raw energy with compositions that emphasize his melodic approach.
In Paris, Tim performed extensively with drummer Aldo Romano including numerous recordings, concerts and festivals. He then joined Berklee College of Music where he was able to record the album Sides with saxophonist George Garzone. He also played in quartet and duo with Mick Goodrick.
In 2005 Miller released his first lead record "Trio", which received critical acclaim, and then his follow-up record "Trio Vol. 2 "and more recently" Trio Vol. 3 "
Tim has played with Paul Motian, Randy Brecker, Mark Turner, Terri Lyne Carrington, Gary Thomas, Gary Husband, George Duke, Chris Cheek and Keith Carlock, Dweezil Zappa,…
He also co-wrote Creative Chordal Harmony for Guitar: Using Generic Modality Compression with Mick Goodrick in 2012.
He will be accompanied for the occasion by our teacher Nelson Veras.