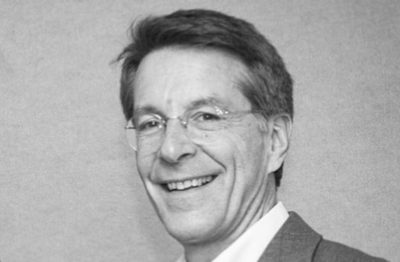 Steve Carbonara welcomes the new team
A word from Steve Carbonara
In 1982 I was 27 when I founded the American School of Modern Music. Now, 34 years later, I'm proud, and even better, "happy" to pass the torch to a new team. From the start of the 2016-17 school year, the school administration changes hands.
I know the two directors very well, Guillaume Estace and Jonathan Joubert, having been their teacher. I followed and supported their stint at Berklee College of Music in Boston as well as their two professional careers. It's a personal choice and I couldn't have chosen a better one.
Those who know me know that the most important thing in music, as in life, … is the swing! "It don't mean a thing, if it ain't got that swing!", To quote Duke Ellington.
At School (and we don't speak in acronym, it's "School") we have always been serious by being "fun". It was part of our success.
So let's talk about the serious. A musician today must have absolute control over his production and his business. A school cannot afford to be dusty. The new program of the new team puts the student "right" in the musical and technical reality. Not to mention that a young musician has to make a living.
Let's talk about America. I was born in Boston, an eternally young and vibrant city with its student population from around the world. In this metropolis there are more than 50 university level institutions. In the district of Backbay alone there are three major music schools (Berklee, New England Conservatory, Boston Conservatory) a stone's throw from each other and Harvard and MIT across the bridge. To be a street musician in this city, you must already have a certain level.
Let's talk about the groove and the swing. As we know, to be successful you have to work on the grooves, the tempo, and above all "the whole". How many "sad" concerts have the audience not been subjected to, because the rhythm section couldn't find the groove, or the blowers lacked precision? In America, groove, rhythm, swing are an integral part of music education.
And here is the new team. Most were trained in Boston, they are young, dynamic, precise and most importantly they keep the spirit of the American School!
Steve
Profile of Steve Carbonara on the site: Steve Carbonara
()